---
Specialties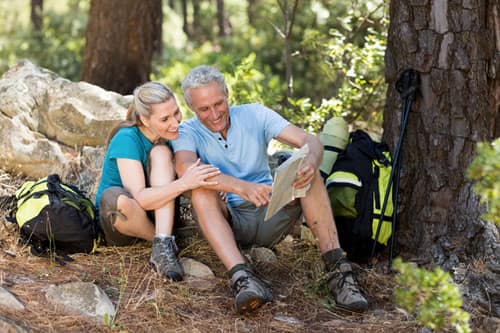 Less Pain after Hip and Knee Replacement
Joint replacement is one of the most important surgical advances of the 20th century. It can eliminate severe and unrelenting pain from arthritis when conservative treatments, such as physical therapy and medications, don't help.
"Many people choose knee replacement so they can resume an active lifestyle. For many other individuals who have arthritis, it's more basic," says Dr. Geoffey Westrich, Director of Research Emeritus in the Adult Reconstruction and Joint Replacement Service at Hospital for Special Surgery (HSS). "A successful knee replacement means people can return to simple activities of daily living that most of us take for granted."
Many people choose to have the procedure so they can get back to doing things they gave up because it hurt too much‐going out for a walk, shopping, playing with a child, enjoying a trip. For some, it means they will finally be able to get a good night's sleep without being awakened by the pain.
Advances in implant design, surgical techniques, anesthesia and pain management have benefited patients. A new kind of cementless knee replacement, for example, is expected to last more than 20 years, maybe even a lifetime!
Advances in Pain Management after Surgery
When considering joint replacement, many patients worry about the pain they could experience after surgery. Just ask Susan Lucanto, who just turned 60. She says she experienced so much pain after her first knee replacement nine years ago, that she felt a lot of anxiety when the implant started to loosen and she required a second surgery. She was afraid she would experience the same pain all over again.
For the second procedure, known as a revision knee replacement, Ms. Lucanto went to a different orthopedic surgeon specializing in revision surgery. This time she went to see Dr. Westrich.
Dr. Westrich assures his patients that physicians and researchers at HSS have studied pain management at length and have developed a protocol that aims to ensure pain is well managed after surgery. Of course, every patient is different, but he and his pain specialist colleagues have found that "multimodal analgesia"—the administration of two or more drugs targeting multiple pain pathways—is very effective in managing pain. Anesthetic pain medication is now administered inside the joint itself during surgery, and the patient then receives the multimodal pain control protocol after the procedure.
"Multi‐Modal Analgesia" Reduces Pain
For Ms. Lucanto, multimodal analgesia worked like a charm. Although revision knee replacement is generally more demanding on the patient than the original knee replacement, she says pain was not an issue after the second surgery.
Ms. Lucanto described how her second surgery differed from her first knee replacement: " When I was waiting on the day of the revision surgery, I was scared of what I was facing. My original left knee replacement in April 2009 was extremely painful. However, I am totally blown away by how different my knee replacement surgery in April 2009 was from my left knee revision this past October. There was hardly any pain with the revision."
Ms. Lucanto was so pleased with her recovery that she told a patient she met in physical therapy about her experience. "The woman has very bad arthritis in both knees, but says she is 'terrified' to have knee replacement because she's afraid of the pain. I don't think anyone should have to suffer with arthritis, especially when these pain blockers can make the surgery a lot easier."
Reducing the Use of Opioid Medication
"Clearly, we have seen many advances–and changes–over the years in the way we manage pain after joint replacement," Dr. Westrich explained. "We now know that although opioid medication is highly effective and often part of the overall pain management plan after surgery, it should be used in the lowest dose needed to provide pain relief and for the shortest amount of time necessary."
He and his colleagues at Hospital for Special Surgery have found that their multimodal pain control system, in which pain‐blocking medication is administered during the operation, as well as to the patient after surgery, has lessened the amount of opioids many patients need after joint replacement.
Ms. Lucanto says that by the time she went home the day after revision knee replacement, she no longer needed opioid medication and only took over‐the‐counter extra-strength Tylenol for pain management.
Dr. Westrich and his HSS colleagues continuously strive to improve patient care, and studies are ongoing in the realm of pain management.